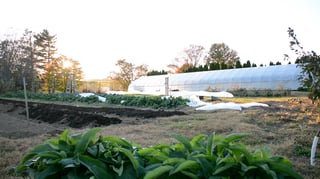 There is no denying that we are living in a digital age. As our students spend more and more of their time in a virtual landscape, it becomes increasingly important to offer them opportunities to unplug and interact and learn from the natural world.
This month we take a look at the Mini Farm and talk to a group of gardening students about their experience there. The students agreed that this is a place for them to recharge and take a break from the often hectic nature of their routines. To work with their hands and focus on yielding and sharing a tangible product.
I was amazed to learn not only how much food comes from this modest one-acre plot, but how much of an impact this space has on the students who dedicate themselves to working on it.