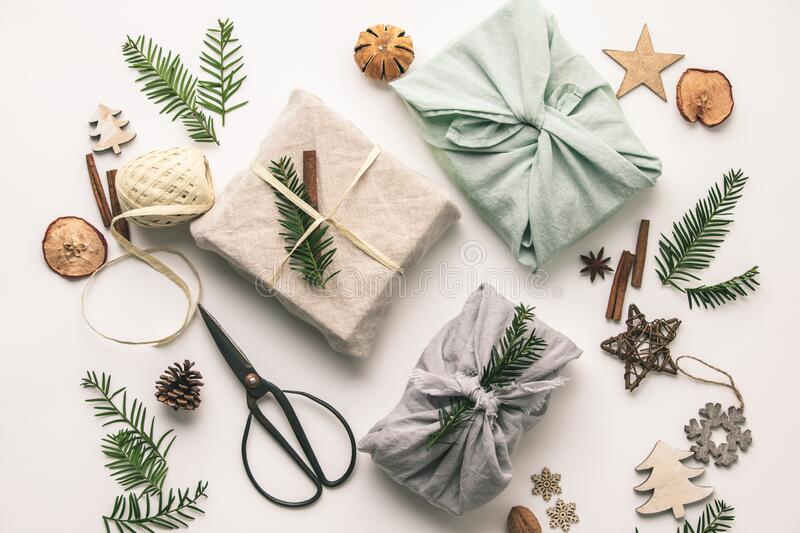 Caring for our environment is one of the three priorities defined in Westtown School's Strategic Vision. To continue our important work in this area, we have been partnering with sustainability consultants, Boyer Sudduth Environmental Consultants. We asked them for some easy ways to be more sustainable in our everyday lives, especially in the holiday season. Below is a piece written by Hannah Riegel of Boyer Sudduth.
Give our planet a gift this holiday season by making an effort to be more intentional with how you wrap your presents. Each year, about 227,000 miles worth of wrapping paper gets thrown away: that is enough to circle the planet nine times! Not only does wrapping gifts create waste, but also consumers end up throwing away about $12.7 billion of wrapping paper, tissue paper, and gift bags .
While wrapping paper broadly falls under the category of "paper," most rolls are not recyclable. Why? The addition of plastic coating, foil paper, cellophane, glitter, and sparkles makes this paper non-recyclable (AF&PA).
These staggering numbers illustrate the need for sustainable options. Here are five tips to wrap your gifts sustainably to help the planet AND save money!
Swap Wrapping Paper with Fabric
Do you have leftover fabric lying around or a fabric store nearby? Use colorful fabric to brighten any present sustainably. The fabric can be reused for future presents or given as an additional gift. Add leaves or flowers for a personal touch. See resources below for hints on how to wrap your gifts in fabric.