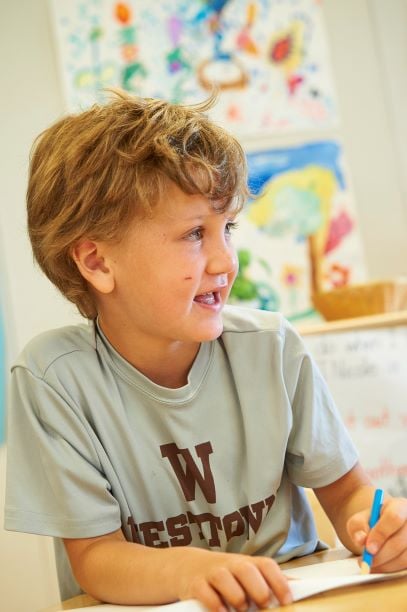 School is out and summer is here! While students often crave a rest from their daily routines, their brains remain hungry for the "superfood" that active learning provides. Whether you'd like to help your child avoid the so-called summer slide, or are looking for some creative ideas to fill downtime, this curated list of ideas from Westtown's Lower School faculty can serve as a guide.
Create a mini book club for your young readers and their friends. It's as easy as picking the same book and then meeting at someone's home, a coffee shop, or even the pool. Kids get excited to do something adult-like and the opportunity to spend time with friends. Set a few dates for club meetings in advance to keep the momentum going. Create a few index cards with questions that the kids can choose to get the conversation started when they meet.



Go Geocaching with your children and family friends! It's easier now with the use of your Smartphone. Visit one of the geocaching sites (

we recommend this one

), or download an app to your phone, create an account, then start searching in your local community or when on vacation.