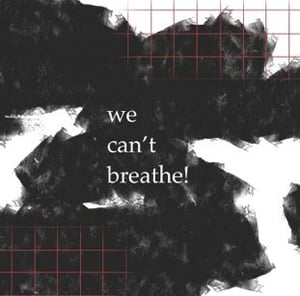 My phone was blowing up. Push notifications and texts from friends and colleagues were letting me know that the National Guard was in West Chester. I looked up from my phone to see Diego '22, Eli '19, and Jio '18 laying out on the couch in my living room loudly arguing over the ending to the movie Se7en.

Though I have no sanguinous relationship with Diego, Eli, or Jio, they're part of the family Westtown has given me. Eli and Jio, fellow Harlemites and Harlem Lacrosse alumni who are now at Haverford College, spend their summers with me while they work, study, and get ready for the upcoming lacrosse season. Diego took Peace and Justice with me his freshman year and is the son of Jio's host parents. Their daughter, Daniela '20 is off to Penn next year, took Latin American Experiences with me this spring, and dates Eli--and hates that she can't come to the boys' nights. Our summers are spent enjoying our 600 acres, devouring horror movies, and eating as much grilled food as the weather allows. Their visit that night was particularly special as we were trying to recoup some semblance of our usual summertime shenanigans since the county had moved into the yellow phase of the COVID-19 protocol.
The protests catalyzed by the death of George Floyd lay in stark contrast to the fun we had managed to have. Multiple generations of Black and Brown Westonians finding joy in the midst of so much rage and mourning felt like a necessary reprieve and a rearticulation of the mattering of Black lives. However, the uncertainty of why the National Guard had made its way to West Chester pierced through the rowdy mundanity of having the boys over for dinner and a movie. As they piled up dirty dishes and got ready to head out, I was immediately filled with a suffocating, viscous dread: what if they get pulled over?
The history of racism and its contemporary manifestations routinely remind me of just how cheap Black life is in this country and how little protection their grades and athletic accolades could afford them should they get pulled over. Too often in the face of a state-sponsored murder of a Black American we point to the victim's college aspirations, recent promotion at work, or community involvement only to have their killers go unindicted. "No crime" says the Grand Jury. The idea of losing these three boys to the thresher of White supremacy at the hands of law enforcement was soul-shattering.

Diana, Daniela and Diego's mother, and I agreed that the boys would stay the night. As they inflated air mattresses and fought over who got the futon, I wrote a feverish, late-night email to several administrators at Westtown including the Head of School and Associate Head of School. In it I proposed a course I titled "We Can't Breathe: Black Death and State-Sponsored Violence in the Contemporary United States." Their responses were near-immediate and immensely supportive. Though I was well past the deadline for proposing a summer course, twelve hours after having sent the initial email I found myself on a Zoom call with the Associate Head of School and Head of Summer Academics, both of whom made it very clear that we were there to discuss "when and how" and not "whether or not." Logistics ironed out with immense support from the Director of Summer Academics, the course launched in June with an enrollment that crested over 80 participants. This cohort includes Upper School faculty members, administrators, recent graduates, parents, and even a few rising students for whom this is their first class at Westtown!

The purpose of this course has been to both inform and bring people into community. In a moment where a global pandemic keeps us apart and where memes and social media posts are insufficient for helping us understand the factors that led to the deaths of Ahmaud Arbery, George Floyd, and Breonna Taylor, a class like this felt necessary for addressing the palpable yearning for justice. In our time together, we have waded through the history of policing, the complexities of unconscious bias and its relationship to culture and society, and the evidentiary challenges posed by contemporary racism. It is not lost on me as a Black alumnus and faculty member that this class launched at the same time as Black students and Alumni/ae/x are leveraging important and painful critiques of the racism that stems out of our being a historically White institution. However, as we move into the last third of the course, where we'll be reading the prophetic visions of freedom of Black women scholars, I'm reminded that freedom is a struggle and never a finalized accomplishment. The quest for freedom, for untethering ourselves from the tendrils of White supremacy requires vigilance, accountability, and a continued insistence on living into the highest iterations of our propheased values.
The "We Can't Breathe!" podcast is available on Spotify, Google Podcasts, and Apple Podcasts. New episodes air every Monday.