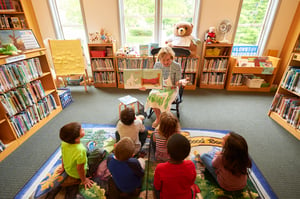 Family holiday traditions are important to give our children a sense of connectedness and history. This holiday season, consider creating a new tradition of building a family collection of holiday stories. The books can be packed away at the end of the season and tucked away until next year, so they become beloved, anticipated stories to share over the years. Perhaps you can start your tradition with one of these new titles:
The Shortest Day, by Susan Cooper - With stunning illustrations by Carson Ellis, this book celebrates the winter solstice and our relationship with the Earth's cycles.
My First Kwanzaa, by Karen Katz - With bright collage illustrations, this book is a good introduction to the celebration of the seven days of Kwanzaa.