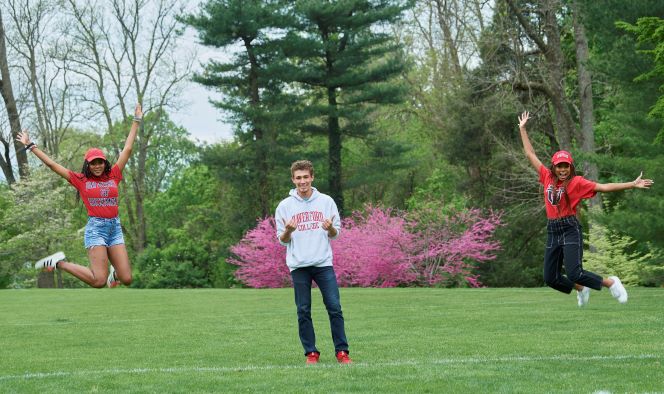 The new school year is well underway. It is an exciting time for high school students especially; the new school year brings with it several rites of passage in the school setting. For juniors, that means it's time to start thinking more deeply about their college plans, though students react differently to this stage. There are juniors who are ready to embrace the college search process while others are not there yet. Here at Westtown School, our College Counseling office is reminding our juniors that "any way you are feeling about college is completely fine." These experts put together a list of what they think juniors in high school really should do right now and what they could do, but is less pressing.

SHOULD
Work hard in their classes! Get back into the habit of in-person classes and assessments.

COULD
Go the extra mile in their classes and challenge themselves (within reason) to improve learning and, possibly, their grades.

SHOULD
Continue to do their activities or join some new clubs and expand their extra-curricular experiences if they did not have many last year because of the pandemic.

COULD
Take on leadership positions in chosen activities. Get more involved in existing activities. They could lead a fundraiser, plan an assembly, or sponsor or lead a service project, for example.

SHOULD
Juniors should attend at least one college visit at school this fall. College representatives are back in the practice of visiting high schools, so touch base with the college counseling office to see what colleges are scheduled to come to the school.

COULD
Attend several college visits at their school, and begin to think about colleges they want to visit in person.

SHOULD
Juniors should consider, along with their college counselors, if they need to take the SAT or the ACT this fall or winter. Testing in the fall is a good idea for those who want to be recruited athletes. (See when the PSAT is scheduled at school or locally.) All juniors should take at least one SAT or ACT this school year. Some like to try both.

COULD
Start to plan testing and do test prep (very optional).